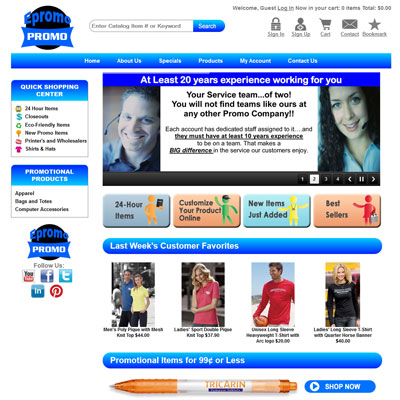 View all of our amazing features first hand and see how our services can work for your Company. Let our amazing technical department put your
To view our demo store, simply click on the screen shot to the right.
If you would like to see a demo of the back office dashboard,
please contact us and we will walk you through it.
Please note that this store is ONLY a demo. It is not accessible
to the public and does not produce revenue.
Thanks for your interest in Epromo!
Thank you for choosing Epromo.